I am a user-centered design leader with 17+ years of experience using research and agile design methodology to reimagine complex data-driven systems
​User-Centered Design Training, & Experience​
​
LUMA Institute user-centered design certified practitioner with awareness of other methodologies and 10+ years of evidence-based design exercise

Commitment to quality design and client experience with adaptability to most cultures, especially those that are
good-intentioned

True believer in agile with training in scalable Agile, and well-versed in lean UX methodology

Broad user-centered curiosity for integrations across disciplines with research tools for observing, outlining, and creating solutions for complex problems

Skilled composer and moderator of usability test scripts as well as unbiased scribe and analyst
​Communication and empathy
​
Privileged to work in a role with empathy for user struggles and skills for change

Amature cognition enthusiast with genuine curiosity for alternate interpretation of events or language

Driven to education when deficiency of experience or knowledge become a barrier to understanding others

Prone to analogies when the constraints of language fail to convey meaning adequately

Easy-handed contributor in team meetings with the ability to read the room as a considerate diplomat
​Leadership and Vision
​
Accessible, friendly, example-setting mentor with intuition developed over years of coaching product designers

15 years of Director level design experience leading projects in addition to solo design practice

Research pioneer on large projects, directing prototype, test, and customer evaluation while remaining open to

Advocate of incremental progress since overcommitment is risky and a roadmap with validation prevents rework

Constructive critic of teammate design work with the knowledge that exclusively negative feedback inhibits confidence and progress when shared success is the objective
What people say about working with me
"Aaron has been the designer or the manager of the design team for many projects I worked on. Aaron has an extensive experience with design an usability especially for mobile phones. Aaron created very nice design even for phones with limited capabilities. He designed very nice web sites as well. Aaron always listens to others. He is a very nice person I loved working with."
Cécil Tron
Senior Software Engineer
Possible
"I direct a summer camp program for teens with chronic illness. Aaron "Green Bean", as a volunteer, has the innate ability to connect with these young people coaching them through discovery of their own creative abilities of self expression. It is an honor to watch Aaron inspire these kids to try new things, with empathy and kindness. It is no surprise that Green Bean's art activity is one of the most popular of the summer! "
Megan King
Camp Director
Camp Leo for Children With Diabetes
"I had the pleasure of hiring Aaron at UIEvolution and working with him for several years. Aaron has a strong work ethic and great design sense. From last minute pitches or design comps, to final design presentations Aaron always delivered professional high quality designs and was fun to work with. I would work with Aaron again without hesitation."
Chris Cook
Alexa Skill Kit Multimodal
Amazon
School Days
I fell in love with storytelling as movie projectionist as a teenager at Oberlin's single-screen movie theater. I studied Art History at the college and developed editorial photo skills in the dark rooms of the student union where I got a taste of life after public school.
Fine Art Education
The School of The Art Institute of Chicago was my introduction to the critical examination of Art. I learned to be perceptive and eschew defensiveness for curiosity. I embraced interdisciplinary study. My attention was held by visual communication (design), photography, printmaking, and filmmaking courses. I was a intern at the Museum of Contemporary Art. I was a founding partner at the Foresight Design Initiative, a great organization, where I created the original branding and helped define objectives.
Newspaper Magazine Design
I moved to Seattle and soon became involved with Tablet newspaper and then Tablet magazine as Art Director where I met many great artists and editors who sharpened my critical eye and gave me a taste for inclusive collaboration. The diverse contributors created an incredible product that, unfortunately I took for granted. I reveled in the equity of the final product and culture generated at the editorial meetings and on the pages.
Mobile Focus
Early on I worked as a interactive designer with UIEvolution on exciting projects for very, very, tiny screens with low bit depth. I liked those limiting challenges. I worked on complex sports data casting apps for ESPN and Consumer Reports as well as TVs and automotive applications. Here is where I began to prototype designs and learned the value of an interactive design concept. Later, I learned to take prototyping to the research stage at Blink Interactive working for Microsoft on Bing and MSN and at Amazon while working on Kindle reader for Android.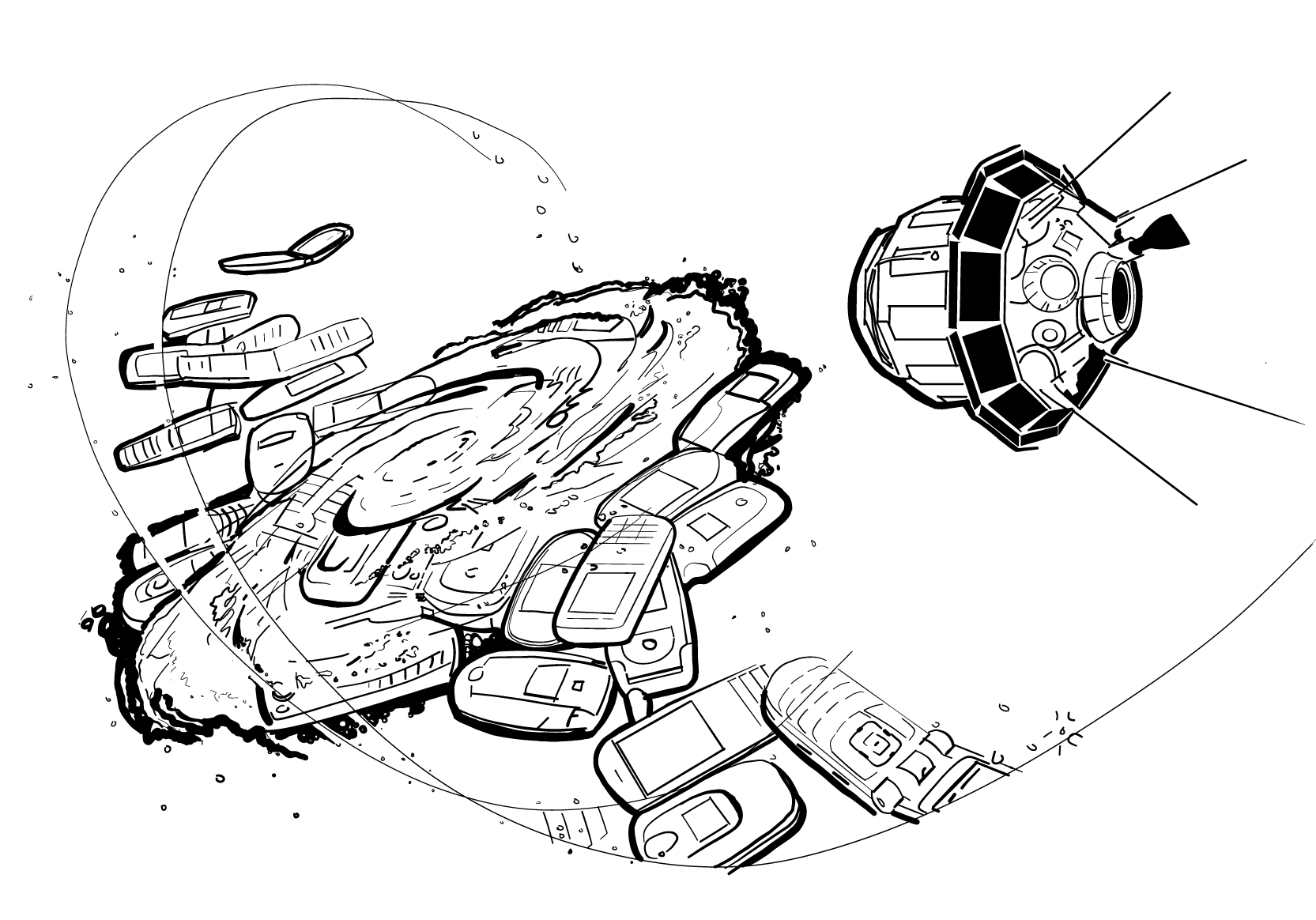 Digital Aviation
I have worked in many industries since the early days of mobile tech. Now I solve complex data problems on a completely different scale with much higher stakes. I draw out user feedback with research, interviews, and engaging brainstorming techniques then integrate it with sophisticated interface guidelines from Apple and global regulators. My evolved skill at managing disorganized information for situational awareness is what I'm most proud of.